Digital Customer Service: Benefits of Chat Support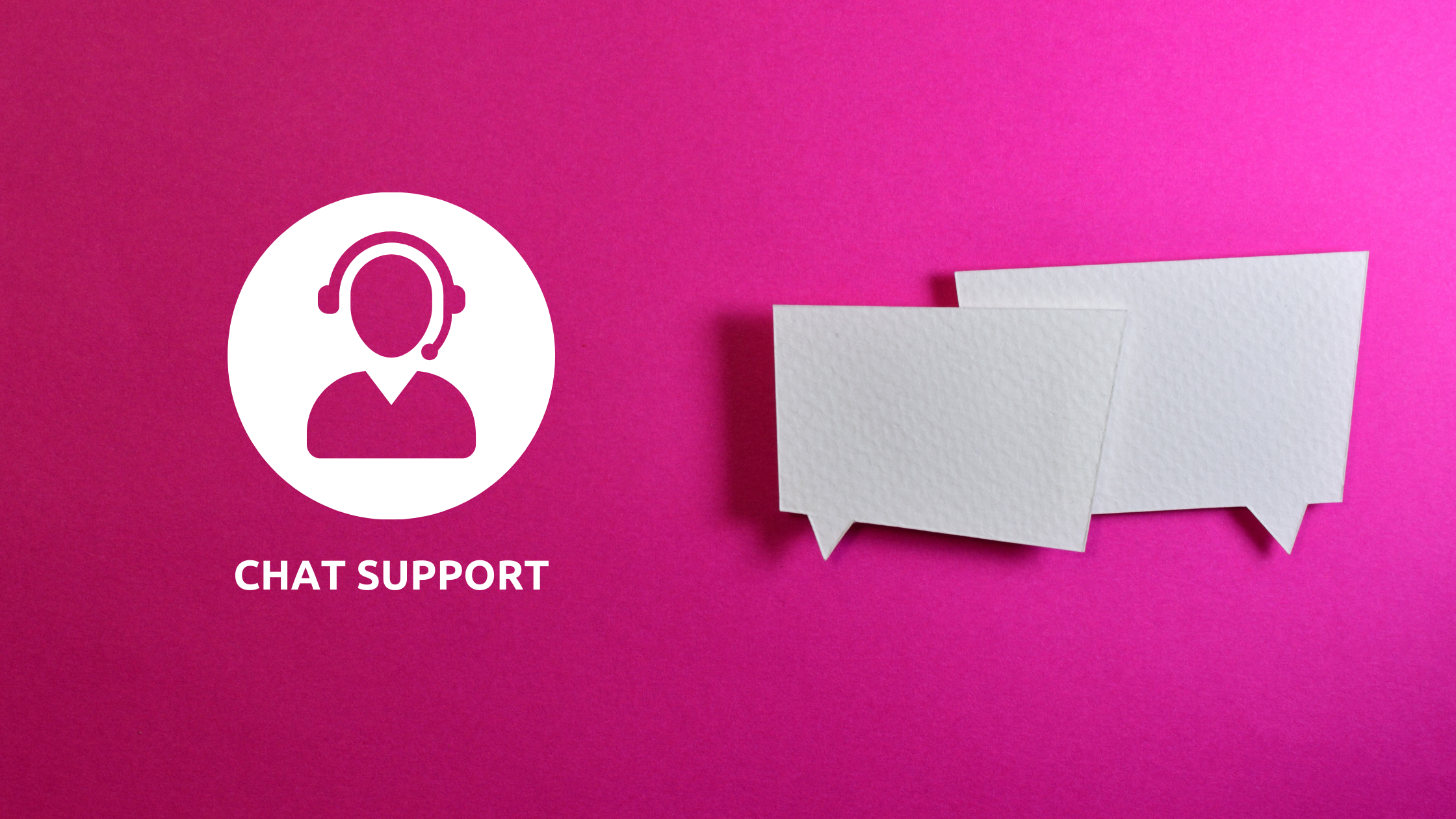 In our previous blog on Digital Customer Service, we discussed what digital customer service is and the benefits of adding digital channels to your customer support strategy. A recent study showed that digital channel adoption vaulted forward 5 years in just the first 8 weeks of the COVID-19 pandemic. Chat was one of the channels that increased dramatically in popularity during the pandemic as customers moved from shopping in stores to online, handling any customer support inquiries at home over digital channels.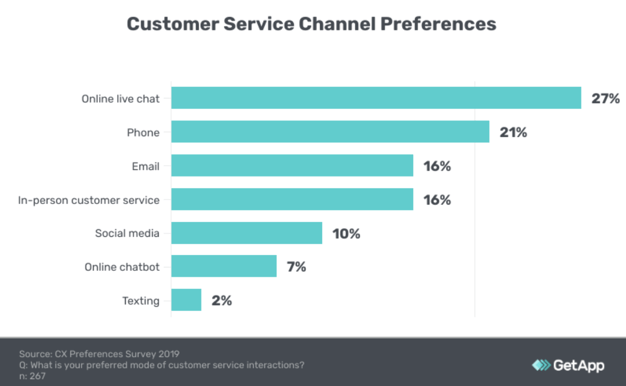 Customers typically try and solve issues on their own before involving a representative. Today, that means visiting a companies website or using other self-service options first. But when a customer does not find the information they are looking for quickly, they may opt to use a companies webchat on the company's website.
What is Live Chat Support?
Live chat support allows website visitors to speak with specialized support teams or even AI driven Chat bots in real-time with the ability to share links, images, and locations, for immediate help. The "live" part of live chat support refers to the fact that a customer can receive instant gratification as opposed to channels like email or even voice where there may be long wait times. Whether you offer your customers chat support via live agents, bots or a combination of both, there are many benefits to both website visitors, contact center agents, and your business's bottom line.
Getting started with live chat support has never been easier with the technology available to deploy chat quickly, but it is important to review chat best practices and keep your customers and common inquiries in mind when creating your chat experience.
Benefits of Live Chat Support
There are many benefits of live chat. Below we have outlined a few of the top benefits of live chat as seen by our customers at VIPdesk.
Increased Customers Satisfaction: More and more people prefer using digital channels like live chat over more traditional channels like voice and email. Especially younger generations such as Gen X and Millennials, who grew up with greater access to digital channels and mobile devices, are more comfortable utilizing digital channels. Just as more people wish to use digital channels to communicate with their friends and family, they expect their favorite brands to offer digital channels like live chat support, text message, and social media channels such as Facebook to engage with them.
Instant Feedback: Many consumers prefer digital channels like live chat because there is instant gratification and questions can typically be resolved very quickly. Unlike email which can take hours, sometimes days, or phone conversations which can require long hold times, live chat agents are readily available to provide customers with instant feedback.
24/7 365: Unlike channels that require a live agent, companies can provide 24/7 customer service over their website chat using AI and chatbots.
Agent Productivity: Aside from the customer benefits, there are also many benefits to companies deploying chat. The major advantage is that agents can handle 2-3 chat interactions simultaneously making them more productive and more satisfied in their jobs.
There is one common concern that comes with live chat support. If the customer inquiry is complex, it may be difficult to quickly resolve over chat. VIPdesk has resolved this common issue by providing our agents with the most innovative omnichannel contact center solution which allows them to seamlessly escalate chat conversations to phone or video channels.
Best Practices for Chat Support
As mentioned above, with today's technology companies can set up chat in just minutes. But many best practices should be used to ensure that your bot is customer-focused and truly provides an exceptional customer experience with each use.
Keep your customers in mind - it is important to understand a typical customer journey and common customer inquiries. This way you can create an effortless journey whether using a live agent or bot.
Escalate difficult interactions - if a customer chats in with a difficult question, agents should escalate the interaction to a voice or video call to keep handle times low.
Respond quickly - customers expect instant feedback over chat. If you cannot respond quickly to all chat interactions, make sure to deploy a bot to handle easier interactions, collect basic information, and route complicated questions to skills-based agents.
Improve your knowledge base - mine the data from your chat interactions to improve your knowledge base.
Recruit specific agents for chat - from our experience, we have seen that agents who excel on the phone, don't always excel on chat. When hiring for chat agents, make sure to hire for skill traits specific to chat like writing skills and experience with the chat channel.
Don't overload agents - although agents should be able to handle multiple chats at one time, make sure they are not handling so many interactions that CSAT scores begin to drop. Monitor the optimal number of chat interactions a customer service representative can handle while still providing an excellent customer experience. Most of VIPdesk's programs have set a maximum limit for simultaneous chat sessions to no more than three. If your brand wants to be very high touch, we would recommend limiting the number of chat interactions even further to just two interactions at a time.
Increase Efficiency with Chatbots - AI and bots can be used to provide chat without the need for live agents. But even if you are only wanting to provide live chat with live agents, you can still use AI to assist your agents. AI can provide your agents with common and recommended responses so that agents can act quickly and still maintain a human touch.
VIPdesk Digital Customer Service
VIPdesk offers elevated remote-based customer care for iconic brands. We offer tailor-made solutions for traditional channels as well as innovative digital channels for an excellent digital customer experience. VIPdesk is perfect for enterprise as well as medium and small businesses looking to improve customer experience by outsourcing their customer service needs to a trusted professional with over 20 years of experience.
It can be challenging to embark on a digital transformation and add new channels to your traditional call center channels. VIPdesk is here to take your customer service to the next level.