Customer Service: The Death of Email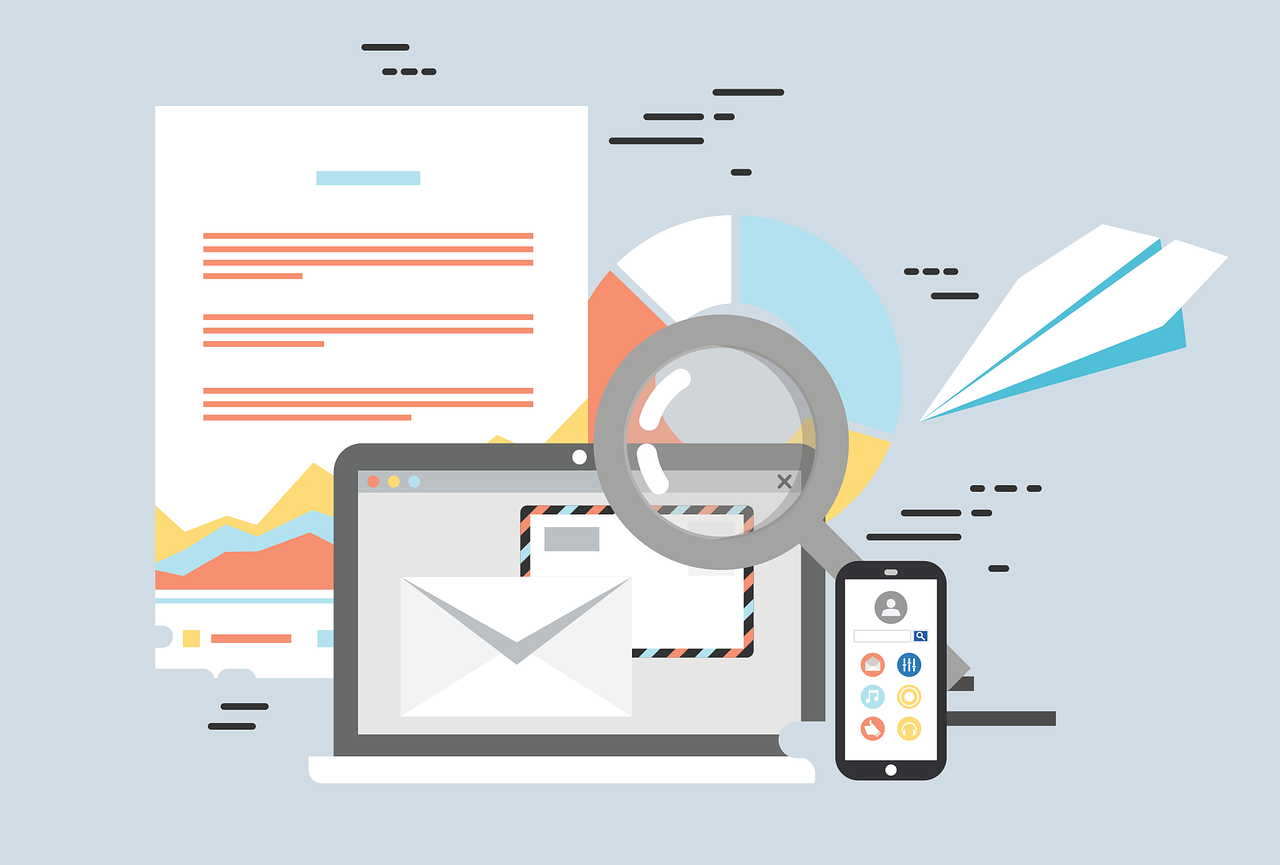 Currently many businesses are facing escalating costs ranging from supply chain issues to staffing. This might be the result of the fallout from the pandemic, inflation, or other economic factors. An area of ongoing concern for most companies is the amount of money spent on customer service which has been increasing as customers continue to expect more and more while demanding a positive customer service experience. Despite the increased costs, most businesses continue to offer an expensive delivery option that fails to deliver a good customer experience-----Email. We believe that a key factor in driving down customer service costs is to eliminate email as a channel for customer service and offer other choices for these very important interactions. After-all, customer service continues to be the number one differentiating factor for companies.
Listed below are five reasons for eliminating email as a customer service option:
1. Email costs more ---often 3 times as much as other service channels
2. Email is delayed communication---when there is an issue to be resolved or an interest in purchasing, email often ends up in junk folders
3. Email causes frustrations and often multiple rounds of communication for issues that cannot be resolved via email require follow up phone calls
4. Customers prefer immediate answers via chat, text, phone
5. Satisfaction scores are highest with other channels
Email Costs More
All departments of a company have a budget to adhere to including customer service. One major cost is dealing with the plethora of emails that are received relating to products, billing questions, complaints, orders, etc. It takes a full-time staff to manage this influx of emails on a daily basis. Responding to emails is tedious and many times, because of the time involved, the responses don't address the issues and require additional follow-up. This process bogs down response times and creates increased costs for the customer service department.
We recommend other channels that provide a quicker response time. Service channels such as live chat, text and phone are cheaper customer service solutions. According to a Zendesk customer satisfaction survey customers have access to more technologies and applications that allow them to interact with businesses in a different way such as live chat and text. In a study by SuperStaff , there are several limitations associated with email support for customer service. Many times email responses end up in spam folders and there are deliverability issues on both ends. Furthermore, according to Zendesk, "91% of consumers prefer phone calls as a channel for customer service. Next to it is live chat, as 85% of customers choose it as the second-best channel". Email comes in dead last as the preferred channel for customer service.
Email Is Delayed Communication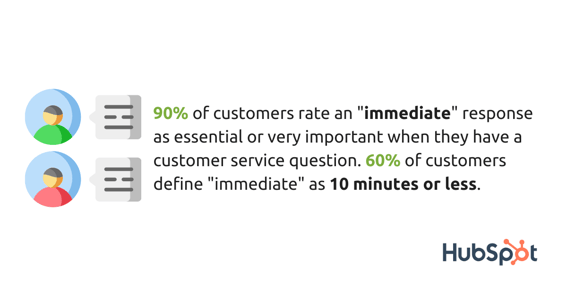 In most cases, customer service departments don't have guidelines to respond to emails promptly thus, customers must deal with long response times. In fact, long response times and having to repeat concerns are associated with poor customer service. In fact, Jeff Toister reported in 2020 that companies routinely ignore customer emails.
According to a 2018 customer satisfaction survey by Zendesk, "..speedy service has a positive impact on the ultimate success of a customer service interaction. A slow first reply leads to lower customer satisfaction and a quick first reply results in higher satisfaction". Furthermore, customers have a wide variety of options when interacting with businesses and their customer service. Therefore, companies need to provide a variety of ways to interact with these customers. The most successful businesses offer omnichannel solutions that include live chat, text and in-app messaging in addition to 24/7 communication. Answers received in real-time provide the best customer satisfaction. Customer Think has further supported the argument that email is slow and has reported that "customer satisfaction for email support lags behind chat by 3% and behind phone by as much as 9%".
Email Causes Frustration
On major cause of customer frustration is when the customer service department is difficult to reach. In fact, customers prefer to talk to customer service via live chat as it creates immediate satisfaction. In a 2020 Microsoft study, "brand differentiation is aligned with customer service". We have found this definitely to be consistent with the customer service we provide for our clients. Repeat customers are directly related to the customer service experience and that "90% of respondents indicated that customer service is important to their choice of and loyalty to a brand" and will choose their brand of choice based on customer service. However, they will deviate from the brand if they receive poor customer. Furthermore, Salesforce Research, has reported that "89% of consumers are more likely to make another purchase after a positive customer service experience" and if they have a great customer service experience the first time they will do business again even if a mistake is made.
It is especially troubling that when emails don't answer the questions and consumers must repeat their email complaints. With new technologies and access to other channels, companies must offer different channels to alleviate the frustration associated with email interactions in order to maintain loyalty.
Customers Prefer Immediate Answers
No one wants to wait in this fast-paced world which is why live chat is the most preferred channel for high-quality customer service. With live chat there is an immediate response to concerns. Immediate satisfaction has been deemed to be having an answer/solution within 10 minutes. Emails do not provide for a response within 10 minutes. Rather, it takes time for the email to arrive (and not go into spam), be directed to proper department and be researched and responded to. Therefore, based on surveys, email interactions are not answered in a satisfactory manner.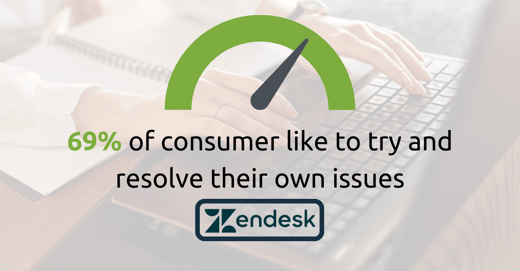 69% of consumer try to resolve their own issues according to Zendesk. This is why the self-service options are so important for good customer service. 57% of customers are loyal toward a brand based on customer service which means that poor customer service can affect sales and the bottom line. Hence email, when used as the primary means for customer service responses, can adversely affect brand loyalty.
Forrester has reported that customers prefer knowledge bases overall other self-service channels such as FAQ's that contain a robust knowledge base and live chat. In fact, chat is very productive as customer service representatives can have multiple chats going at the same time. According to a survey of 3,000 online consumers – 91% would use a knowledge database if it were available.
Satisfaction Scores are Highest with Other Channels
In a Salesforce study in 2021, 58% of customers will switch brands because of poor customer service. On the other hand, 89% are more likely to make additional purchase after a positive customer service experience. NPS scores remain high for those companies responding to customers in a timely manner. In fact, costumers also have more brand loyalty when customer service questions or complaints are posted to social media. In Microsoft's survey, younger people really respect this avenue for responding to complaints.Overall, customer service seems to be the driving force of a growing business. To have unhappy customers will not increase sales. So, if the over arching goal is to grow a business, stellar customer service is key and this cannot be achieved through email.
In today's economy, customer service is more important than ever, yet it continues to cause frustration among the customers and an increase in overall costs for businesses. To combat rising costs and a poor customer experience, we suggest offering a robust knowledge base for self-service. Based upon 20+ years of experience, we have determined that most customers prefer to find their own answers via FAQs or other options, but when they can't – offering more immediate and efficient contact channels will keep costs down and allow for productive and efficient customer service solutions. Overall, customers and businesses will be more satisfied with the customer service experience does not include email as other channels seem to elevate NPS scores, retain customers and enhance brand loyalty.