Why VIPdesk Chose to Become a Certified B Corp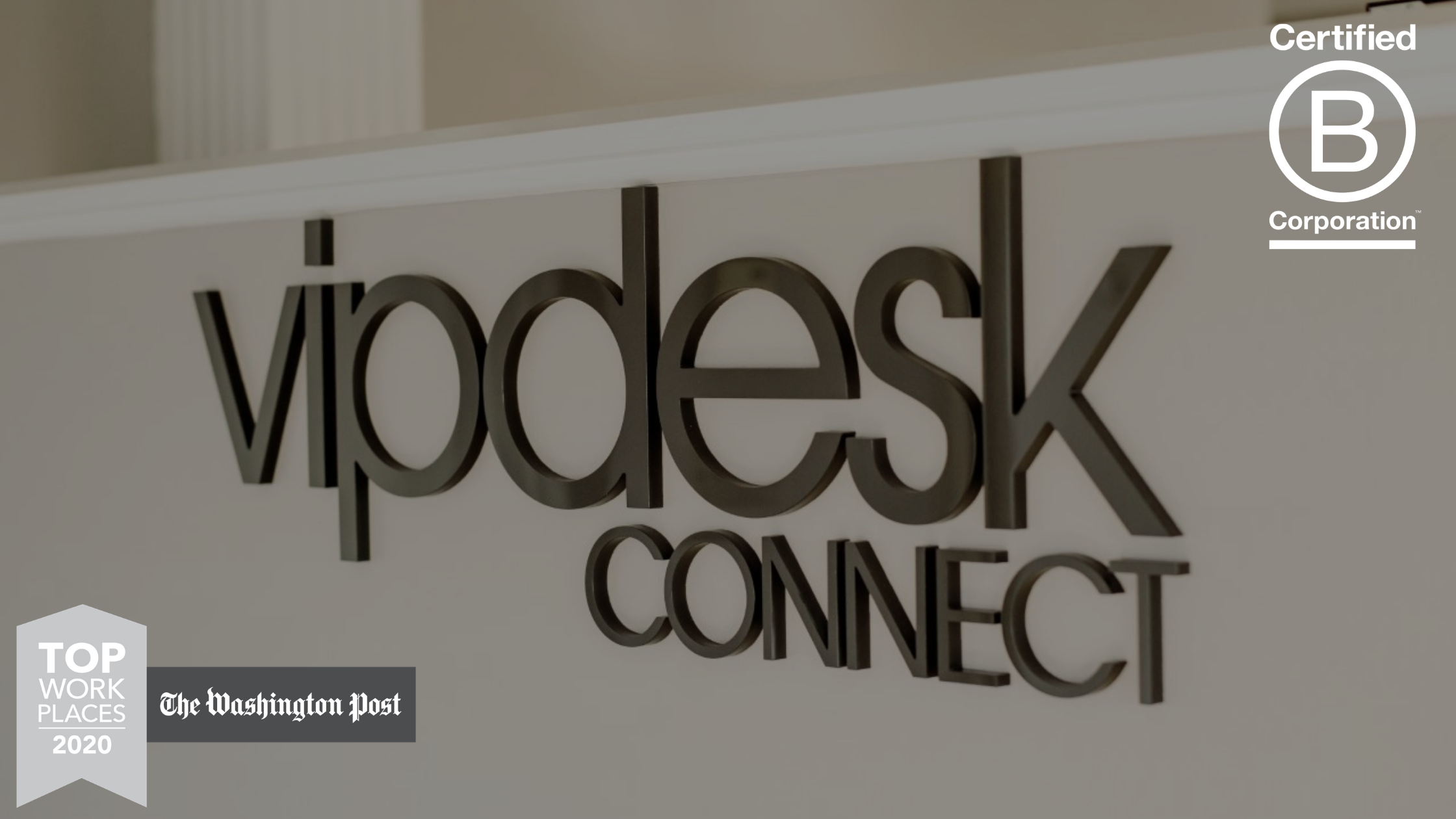 Becoming a business who believes in and practices a triple bottom line of People, Planet, and Profit is not a simple process. But it is the right thing to do if your business supports its employees, customers, and community.
Earning certified B Corporation status in 2019 stamped VIPdesk's commitment to the triple bottom line. No longer are we just measured by the profit the company earns. Thanks to this rigorous, 9-month evaluation process, VIPdesk is now being evaluated by the work and good deeds we do for people and the planet.

So just what does that mean to you?
For starters, you will find we have taken being a socially and environmentally responsible business to the highest level. We are committed to using business as a force for good and demonstrate how businesses can and should interact with employees, customers, partners and communities, all of our stakeholders.

Research Shows Consumers Want to do Business with Purpose-Driven Companies

Becoming a business that is a force for good is what Millennial and Z generations continue to ask for. Whether they are prospective employees, customers or community partners, these younger consumers call for businesses to contribute to society in meaningful ways including practicing sustainability, diversity, and inclusivity. Recent research from Cone Communications backs up such demands and accountability: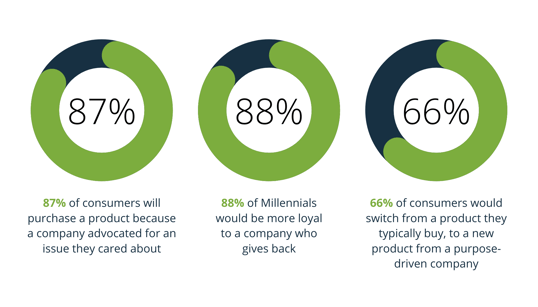 All of which builds a strong case for becoming a certified B Corp. The process helps you enhance your brand equity and clarify your values. First of all, you're building relationships with prospective customers around similar values such as sustainability, social justice and inclusion. Secondly, being a truly socially and environmentally responsible business gives you an edge in recruitment and retention of employees. It gives them a sense of purpose, pride and camaraderie. Finally, being a socially and environmentally responsible business helps differentiate your company. Adopting and practicing a triple bottom line sends out a powerful message that resonates with these younger, demanding consumers that you are a purpose-driven business with the certification to prove it.

Practicing Sustainability, Diversity and Inclusivity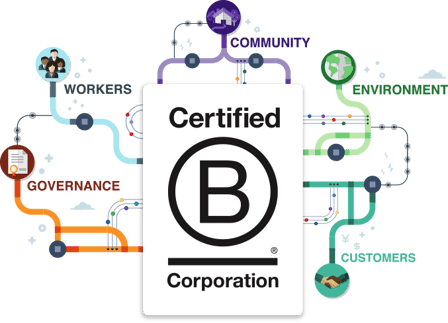 By becoming a certified B Corp, we show VIPdesk's commitment to building a better business, a better community, and a better planet. Some of the actions and practices put into place at our company include:

Embracing DEI (Diversity, Equity and Inclusion) practices


Recruiting team members from BIPOC and LGBTQ communities


Adopting a positive, safe workforce environment


Empowering our workforce to voice their opinions


Paying fair wages


Being transparent


Listening to all stakeholder voices


Choosing eco-friendly products

Considering our carbon footprint on the planet

Using a virtual work environment to reduce our carbon footprint
Practicing what we believe in has helped us create a happy and productive workforce. It's why we are humbled to have been honored as one of the Washington Post's Top Workplaces in 2020. We were also just announced on the Inc. 5000 Regionals List of fastest-growing private companies in the DC Metro Region.
What's most important about VIPdesk becoming a certified B Corp is our belief in the idea that "to create positive change no step is ever too small." It's what our employees are seeking. It's what customers are demanding. And it's what the world needs now.

~VIPdesk.com~