VIPdesk's Pick Of The Top 10 Contact Center and Customer Experience Trends for 2022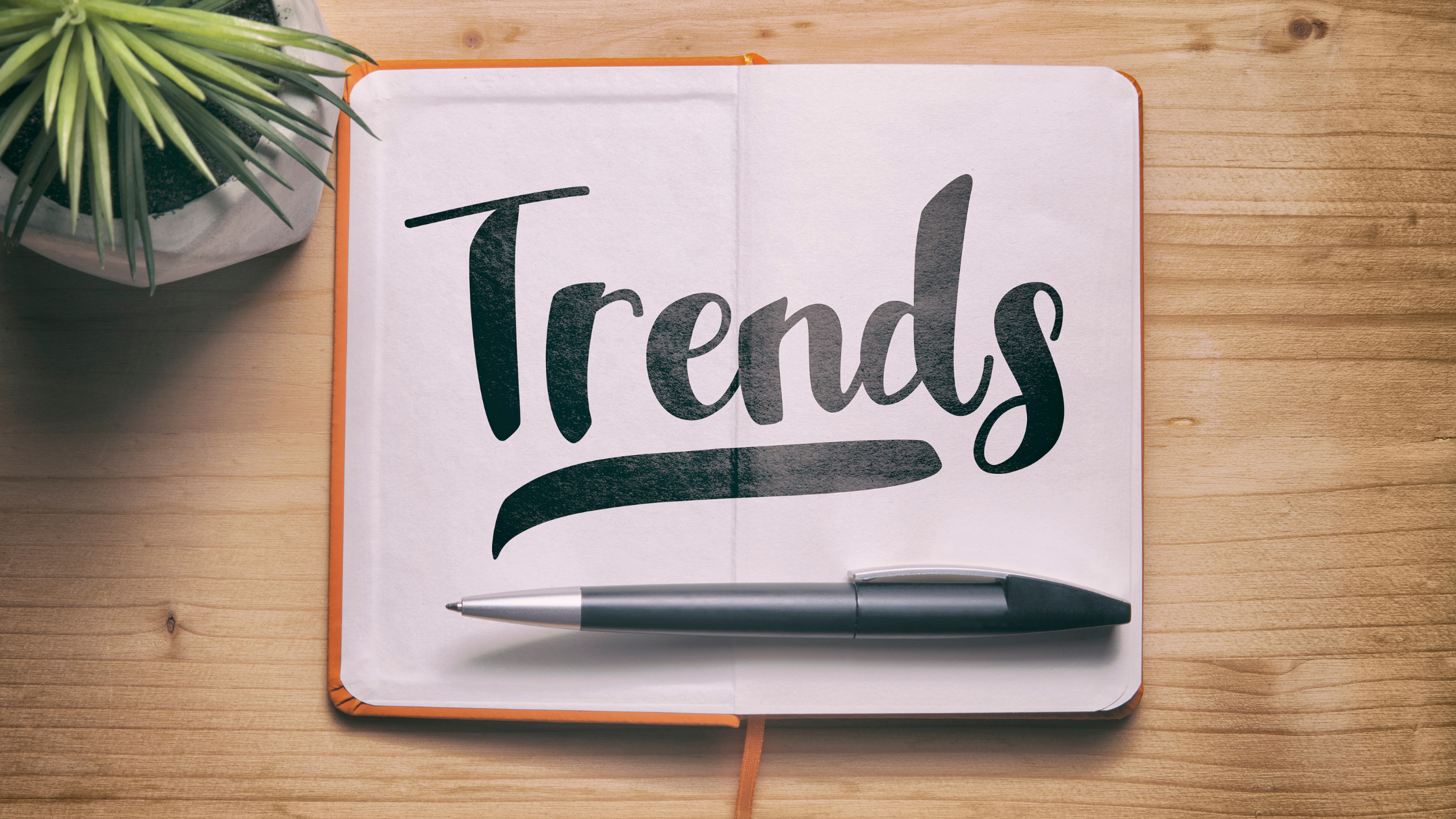 2020 was the year of the COVID-19 outbreak that forever shifted the way contact center operations are performed and forced agents to pack up their bags and work remotely. 2021 was the year customer experience teams began to adjust, innovate and even thrive in a new world of remote working, automation, and AI.
How will 2022 be remembered in the customer experience industry? At VIPdesk we believe 2022 will be the year companies become even more resilient as they build upon the lessons they learned during the pandemic and continue to innovate and improve customer experience through empowered and dedicated customer support teams, innovative and flexible technology, and more holistic approaches to providing proactive and personalized customer support. An increased focus on team-member wellness within a strong company culture will be critical!
VIPdesk Top 10 Trends of 2022



Remote Customer Service Deployments and Agents


CX Becomes an Increasingly Sought-after Career Field


Increased Focus on Well-being of Team-members


Voice is Here to Stay But Digital's Role Will Continue to Increase


Holistic Approaches Replacing Silos


Smart Automation Will Become the New Normal

Insights from Voice and Text Analytics Will Create a Foundation for CX Centric Organizations


Insights Will Enable a More Personalized and Proactive CX Approach


Customers will Expect Personalization But Not at the Cost of Privacy


Increased Customer Expectations are Here to Stay

1. Remote Customer Service Deployments and Agents
Although it is expected that COVID will move from pandemic to endemic in large parts of the country in 2022, this trend that was forced upon the customer experience industry due to COVID is here to stay. In 2020 we saw contact center teams move remote due to stay-at-home orders issued by the CDC to help flatten the curve of the pandemic. Well…a few curves (and a few years) later, and remote teams are still being utilized by many organizations. In fact, more than 80% of contact center agents worked from home in 2020. And around 65% of them are still remote.
Remote contact center deployments and hybrid models are here to stay because agents have gotten a taste of the sweet life, and are now unwilling to go back to the office. Although some companies would like agents to return to the traditional brick-and-mortar contact center sites, many now understand that there are benefits to having a remote or hybrid workforce.
Benefits of a Remote Workforce
Cost-effective setup
Labor-flexibility
Around the clock availability
Happy team members
Unlimited scalability
Less overhead
Distributed architecture with very high reliability
Sustainable, environmentally friendly setup
There is also a large focus on creating a more resilient contact center that can weather any future storm that may come. COVID taught us that we needed to have more flexibility with both technology and our workforce. In 2022 we will see companies invest in technology that helps support agents regardless of where they are located.

VIPdesk employed a remote workforce long before it was "the cool thing to do". By hiring remote teams we can hire the most skilled workers regardless of location. We utilize only the most advanced technology so that deploying a remote employee is effortless and they are easily connected with other team members through tools Microsoft Teams.
For our top tips for deploying a remote team check out our ebook "Remote Work Today: Your Complete Guide to Happy, Healthy, and Productive Work From Home Team Members

2. Remote Customer Service Deployments and Agents

The days of poorly paid, dead-end, rigid on-premise contact center careers are over. With the emergence of remote workforces and omnichannel contact center technology that utilizes innovative features like automation and AI, customer experience has become an increasingly sought-after career field.
Customer service jobs have become more rewarding over the last decade due to advancements in technology. AI and bots that handle easier or common inquiries allow agents to focus on more interesting customer interactions. Additionally, with the increase in digital channels, automation, and AI, agents have become more specialized which provides higher paying jobs with career advancement opportunities within the contact center industry. Companies are paying more for specialty CX positions in fast-growing fields of workforce management, automation, and AI deployment.
As we continue to co-exist with COVID, entry-level remote contact center agent jobs will continue to be sought-after as they provide the flexibility demanded by modern employees. This can include moms who are now working remotely to care for children who may be out of school or daycare, or skilled workers who need remote work due to comorbidities that increase their risk of severe sickness when contracting COVID.
VIPdesk strives to be a great company with a very strong, unique and inclusive culture. The executive team has worked at VIPdesk for over 10 years on average with additional years spent in the customer service and contact center industry. This experience brings great knowledge on how to empower employees and provide career opportunities at every stage of their development.

3. Increased Focus on Well-being of Team-members
One of the largest trends of 2021 was termed "The Great Resignation" where over 38 million US workers quit their jobs during 2021. Research using employee data revealed that the top five predictors of attrition are:
Toxic culture
Job insecurity and reorganization
High levels of innovation
Failure to recognize employee performance
Poor response to COVID-19
And the top ways to curb the great resignation are:
Lateral career opportunities
Remote work arrangements
Company-sponsored social events
Offering predictable scheduled
The contact center industry was not spared from the great resignation but with CX finally getting the recognition it deserves from executives, customer service departments are being given larger budgets than ever before and can afford better tools and software to help improve agent experience.
At VIPdesk we have always believed that the key to a great customer experience is happy and empowered customer service agents (what we like to call brand ambassadors). We've worked purposefully to create a culture built on the simple idea of being more human. The idea of being a better listener to our team members, of being more responsive to your brand customers, and of being more empathetic to all our stakeholders.

4. Voice is Here to Stay But Digital's Role Will Continue to Increase
Steve Curtin, author of Delight Your Customers states that "COVID-19 has forced innovation like no other factor in recent memory." And one of the main shifts we witnessed was a shift from voice to digital channels. Although the increase in digital channels has been a top trend for many years, the pandemic truly catapulted this change. Research published by McKinsey in early 2020 stated that digital adoption had vaulted forward five years in a matter of eight weeks during the start of the pandemic.
Research from Zendesk shows that:
Half of customers like contacting support over the channels they use with family and friends
Half of customers choose a channel based on how fast they need a response
40% of customers choose a channel based on the complexity of their issue
Although there is a strong push toward digital channels. Voice is still a very relevant channel that provides in many situations the best customer experience. A recent study sponsored by VIPdesk on customer delight showed that customers can be delighted almost as effectively when interacting with agents on digital channels, but phone and in-person voice interactions still had a small advantage. Will this hold for the next few years? Time will tell!
Read the full customer delight study here
Even though we continue to see an increase in digital engagement, voice is a crucial channel that we don't ever expect to go away. Trey Briggs, Founder of Briggs Consulting International stated, " Call centers are certainly becoming more digital, but the present and future is voice." And Trey is not alone in his thinking. CX experts around the globe recommend more holistic approaches to customer experience bringing voice and digital channels together under one platform. This leads us to our next trend.
5. Holistic Approaches Replacing Siloes

As mentioned in the last trend, digital channels usage is growing at a fast rate which increases the need for contact center software that provides a holistic approach to customer service regardless of the channel. Instead of deploying new digital channels on siloed technology systems, companies will look to acquire omnichannel technology allowing them to blend the old (voice) with the new (digital). In fact, a recent report by PwC found that the number of companies investing in an omnichannel customer experience has jumped from 20% to more than 80%.
But omnichannel is not the only way companies are looking to create a more unified customer experience. Organizations are also looking to provide a more holistic approach using multilingual AI so they can create a consistent experience for all customers across the globe. With the advances in machine learning and deep learning, companies no longer need large multinational and multilingual workforces, they can deploy a single virtual agent that is proficient in all languages and available 24/7. With a single virtual agent, the company can ensure unified support worldwide.
Beyond the contact center, we also see organizations breaking down departmental silos. Gartner predicts that by 2023, 25% of organizations will integrate marketing, sales, and customer experience into a single function.

6. Smart Automation Will Become the New Normal
Automation and AI in the contact center have been a top trend for over a decade in the form of simple bots and IVRs. Many companies have tried to quickly deploy bots and IVRs just to find out that if done incorrectly, automation and AI can frustrate customers and make the jobs of agents even more difficult.
The pandemic certainly opened the door for increased automation because we saw a labor shortage and companies struggling to move agents from in-house contact centers to remote work-from-home setups. IBM Watson, one of the largest AI providers, saw a 40% increase in traffic from February 2020 to April 2020. Companies needed immediate solutions to help triage an increase in inbound traffic. Some industries were hit very hard at the beginning of the pandemic. Travel and hospitality at the top of the list needed ways to help customers cancel or move travel arrangements. Retail organizations also needed smart solutions to help customers shop safely from home.
Instead of unhelpful bots and old-fashioned IVRs, in 2022 we will see smarter automation implemented in the form of agent assistance, conversational IVRs, and smarter bot and self-service channels. In fact, 90% of companies are planning to deploy some form of AI by 2023 which will result in 40% of customer interactions being automated.
Smart Automation Solutions Helping Companies Amid Global Pandemic and Beyond:
Agent Assistance for the Win - rather than full automation via chatbots, many companies have found agent assistance, where AI and bots help provide answers to agents, to be a more successful approach. As an agent is helping a customer, the AI is listening to the conversation and making live suggestions to the agent using responses from previous interactions and data within the company knowledge base.
The IVR of the Future - IVRs of the future use AI and natural language processing to interpret customers who are speaking freely and naturally. Customers no longer need to listen to long prompts or memorize which number to press next. Conversational IVRs can resolve customer issues effortlessly just as if the customer is speaking with a live agent.
There is Still a Place for Chatbots

- Chatbots can help trim business costs by more than

8 billion dollars by 2022

. Because of this businesses will look at ways to implement smarter, more efficient, customer-focused chatbots in 2022. The companies that succeed in providing a helpful bot, put the needs of their customers above cost-cutting measures. Our biggest tip is to plot out your customers' journey and understand when and where bots and automation can be useful to the journey.
"For the customer, automation means convenience. Customers want the fastest, quickest, and easiest way to do business with a company. Everything from researching a product, getting recommendations, finding answers to questions and problems, and more can be done digitally with AI and automation." Shep Hyken, CAO (Chief Amazement Officer), Shepard Presentations.

7. Insights from Voice and Text Analytics Will Create a Foundation for CX Centric Organizations
Companies are dealing with a higher volume of customer traffic than any time previously in the history of the contact center. And unlike in the past, companies now know the value of the customer insights that come from the contact center. But while over 80% of companies actively record and transcribe speech data, two-thirds fail to fully leverage that customer data.
With advanced voice and text analytics companies can quickly analyze customer data across voice and digital channels. Advanced technology now provides real-time and actionable call center analytics that can be accessed or shared company-wide via wallboards and supervisor views. Customer data can be used for day-to-day decision-making or for making monumental process changes to your contact center operations.
These real-time insights can be critical for a company allowing them to quickly adjust all aspects of their customer service as well as all components of their marketing mix four P's - Price, Promotion, Product, and Place. The data helps organization leaders and the marketing team understand the current needs of their consumers as well as potential future needs that can help them to develop more effective campaigns.

8. Insights Will Enable a More Personalized and Proactive CX Approach
All-star companies that prioritize customer experience use its vast amount of data to create a more personalized and proactive customer experience. These customer-centric companies have raised the bar for what customers expect from all the companies and brands they communicate with. It is now common practice for contact center organizations to use CRMs to store customer data and advanced omnichannel contact center technology to provide agents with customer data regardless of channels. Because of this, today 71% of customers expect companies to collaborate internally so they don't have to repeat themselves.
Beyond in-the-moment customer interactions for increased personalization, companies can now also use insights to predict the future needs of their customers. Amazon does this better than any other customer-focused business by making intelligent recommendations when consumers are shopping. Before companies depended on focus groups or small customer surveys to understand what their customers would want, now customer needs can be represented in call center data.
The problem? Customer data is often scattered between customer interaction channels and technology. Few companies can effectively mine through customer data to find valuable customer insights. Companies need technology that breaks down siloed information and helps predict customer needs.
9. Customers Will Expect Personalization But Not at the Cost of Privacy

Customers expect agents to know their order status and interaction history to reduce how much information they have to repeat each time they call into a contact center. A Forrester survey showed that 71% of respondents agreed that buyers expect an experience that is personalized to their needs and preferences. An increase in customer data can lead to better customer experiences, but customers continue to prioritize data privacy above personalization. It will be imperative to handle data safely and be transparent with savvy customers about how their data is being used and stored.
"The best systems sanitize personal information as it comes in and out. For example, if a customer communicating via live chat with a virtual agent is asked for their phone number, the system automatically detects it and routes it appropriately, without a human agent ever needing to see that information. The information is then deleted." - Zendesk
You also need to understand your customers to know how much personalization and proactive outreach should be provided. Older generations, primarily Baby Boomers, are less likely to share personal data or want personalization. Zendesk found that 29% of Baby Boomers and members of the Silent Generation do not want a personalized experience. They also found there is a difference in personalization wanted by region, with Latin American regions demanding a more personalized experience. With the amount of insights companies have about their customers today, customer experience experts need to walk a fine line between delivering an awesome customer experience or violating privacy.

10. Increased Customer Expectations are Here to Stay
Customers expect a great customer experience regardless of the company, channel, time of day, or type of inquiry. Before the pandemic, roughly half of customers said they would switch to a competitor after just one bad interaction. That increased to 80% of customers when there was more than one bad experience with a company.
Increased customer expectations are here to stay. If anything, we see an increased need for exceptional customer experience due to pandemic-related changes like inflation and supply chain delays. As product costs rise and deliveries sometimes take longer to get to consumers, there is an increased need to provide good customer service. When customers pay more they expect more. And as we rebound from the pandemic, contact centers will continue to see increases in customer calls and traffic. While delivering empathy was the Customer Service mission in 2021 it will be a requirement in 2022.
Forbes found that 18 months into the COVID-19 pandemic, 59% of customers care even more about customer experience than before the pandemic. Additionally, 2022 findings from Zendesk show that customer engagement is up 14% compared to last year. These experts at Zendesk believe this is a positive for companies as it can lead to a large increase in sales.
93% will spend more with companies that offer their preferred option to reach customer service.
92% will spend more with companies that ensure they won't need to repeat themselves.
90% will spend more with companies that personalize the customer service they offer them.
89% will spend more with companies that allow them to find answers online without having to contact anyone.
Finally, what we are seeing is that customers are being more intentional with their money and the companies they support. With movements like Black Lives Matter, an increase in Asian hate crimes, the climate crisis, and more, consumers are more willing to spend more and do business with companies that align with their values.
VIPdesk is looking forward to 2022 and is excited to continue improving the customer experience for our clients and delighting their customers. With our experienced team and fully remote customer representative workforce, we were well-positioned to handle the changes caused by the pandemic. We believe we will also thrive in 2022 as we apply new trends to the way we provide elevated customer experience.