How to transform your call center business into a Net Zero operation. VIPdesk's path to a carbon-neutral enterprise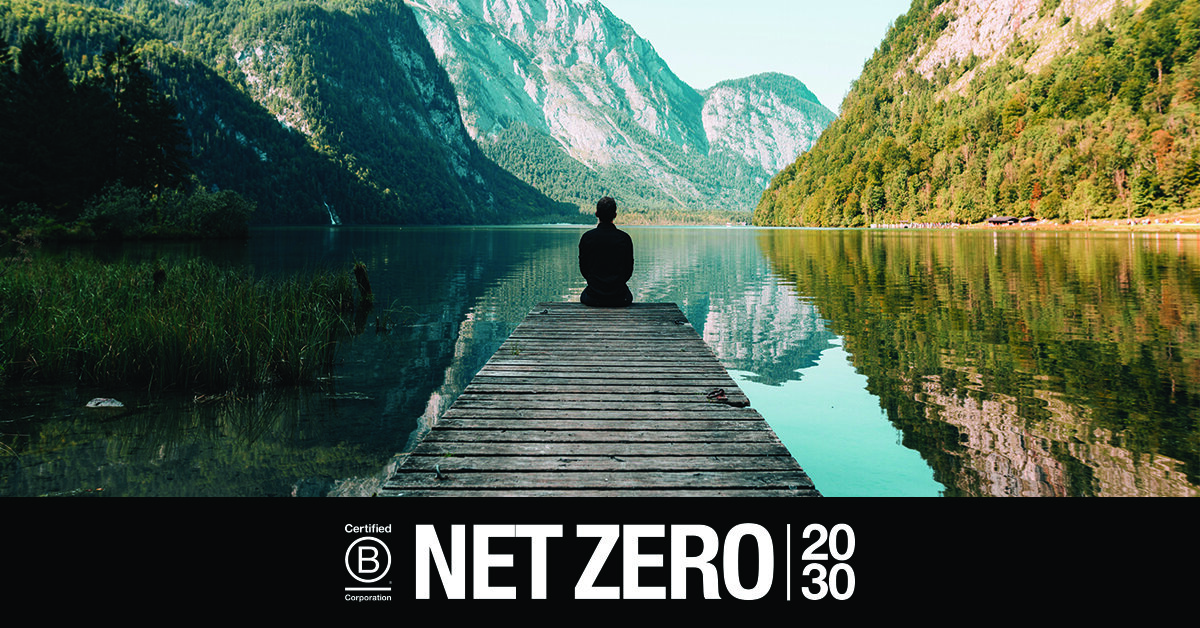 Considering our carbon footprint is part of VIPdesk's commitment to being a certified B Corp, here's how we are turning that commitment into action.

As a purpose-driven business, you work to build a company that does good for its customers as well its employees and the planet. It's commonly referred to as the triple bottom line of People, Planet and Profit.

Certified B Corps have an obligation to consider the carbon or greenhouse emissions produced by its business operations. But considering the extreme climate change the world is now experiencing, the B Corp community took things a step further and created Net Zero 2030 at the UN Climate Change Conference in Madrid in late 2019.

The idea behind Net Zero 2030 is simple: to accelerate the reduction of greenhouse gas emissions to reach a 1.5 degree trajectory leading to net zero by the year 2030—20 years ahead of the 2050 targets set in the Paris Agreement.

Othmar Mueller von Blumencron, VIPdesk's VP of Sales & Marketing says, "becoming a B Corp and implementing a business model was our first step to contribute to an inclusive, equitable, and regenerative economy. With the Net Zero 2030 pledge we now go one step further and join the movement of innovative, forward-thinking companies willing to implement concrete steps to fight climate change."
Reducing Carbon Footprint: Advantages of being a Virtual Business
In a 2022 Mckinsey report, seven different systems act as direct sources of global emissions of greenhouse gases.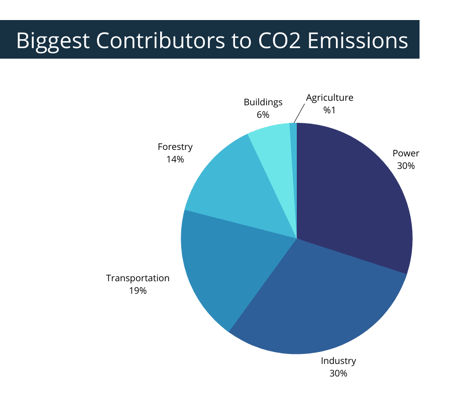 · 30% of CO2 emissions from power (electricity and heat generation)
· 30% of CO2 emissions from industry (production of steel, cement, chemicals, oil/gas/coal)
· 19% of CO2 emissions from transportation (road aviation, rail, maritime)
· 14% of CO2 emissions from forestry and land use
· 6% of CO2 emissions from buildings (heating/cooling)
· 1% of CO2 emissions from agriculture (farming/fishing)
As you can see above, two of a business's biggest contributors to greenhouse gas emissions are transportation (19%) and building energy usage (6%). VIPdesk's virtual business model puts it at an advantage. That's because our brand ambassadors in 40 states work from their homes. Which means there is no commuting so they're reducing greenhouse gases by not getting into their cars and trucks travelling to work every day.

Our business model also means there is no need for a large VIPdesk central office building. As a result, we eliminate most of the carbon producing HVAC systems that heat and cool a building.
VIPdesk Policies for Reducing Carbon Footprint

Our Brand Ambassadors and employees are passionate about the environment. They want to do their share in helping reduce greenhouse gases and create a better, more sustainable outlook for our planet. To help them accomplish such a worthy mission, VIPdesk has created company policies to help guide every team member. For starters, we suggest they take a couple of key action steps:
1. Calculate Your Home Carbon Footprint: Go to the EPA calculator and see how much carbon your household creates.

2. Choose Clean Energy in their Area: Many utility companies offer their customers a clean energy option. This refers to renewable sources of energy such as solar or wind.

3. Reduce Waste, Increase Efficiency: These are simple actions that work toward lessening carbon output. This includes turning lights off in an employee's office when not in use, using energy-efficient equipment and keep HVAC air filters in their homes clean. Such effortless steps not only improve our environment but help our employees save on their monthly energy bills.

We also share other "carbon cutting" ideas from the Environmental Protection Agency (EPA) for team members to help improve our planet. In addition to the above, these tips include.4. Look for Energy-Star appliances

5. Seal and Insulate Your Home

6. Use Water Efficiently

7. Be Green in Your Yard
VIPdesk is also considering "carbon-offsets". Cornell Law School defines a carbon offset as "a method of controlling carbon dioxide emissions by counteracting emissions with another action that reduces carbon dioxide in the atmosphere.

These are initiatives aimed at reducing CO2 damage by investing in activities that do just the opposite. They improve the global health and environment. These include such worthy endeavors as forest regeneration, safe water campaigns and renewable energy. It's our intention to have a plan in place by (date TBD).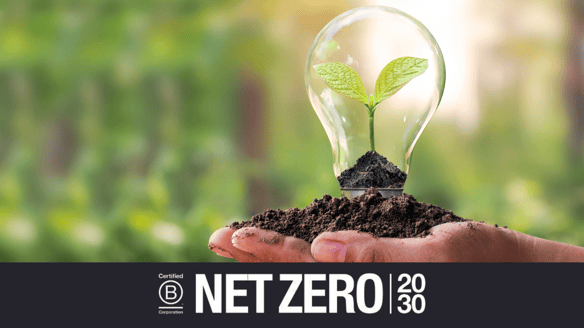 Unwavering Commitment to Net Zero 2030
As mentioned earlier, VIPdesk is committed to becoming a Net Zero 2030 company via our pledge to the B Corp community. Here's exactly what that means:

1. Pledge: Publicly commit to Net Zero by 2030 through a communication from the highest-level executive in the company.

2. Plan: Outline and share with relevant stakeholders the steps you will take in the short and medium term to meet this commitment.

3. Proceed: Take immediate and regular action towards your targets.

4. Publish: Self report progress against your plan and targets at least annually on the company's website, blog site, and/or sustainability report.

It's no secret why businesses are being asked to work (and work quickly) toward becoming net zero in their CO2 emissions from operations. You see ample evidence around the country in the raging forest fires, drying lakes, declining animal species and history-making temperatures.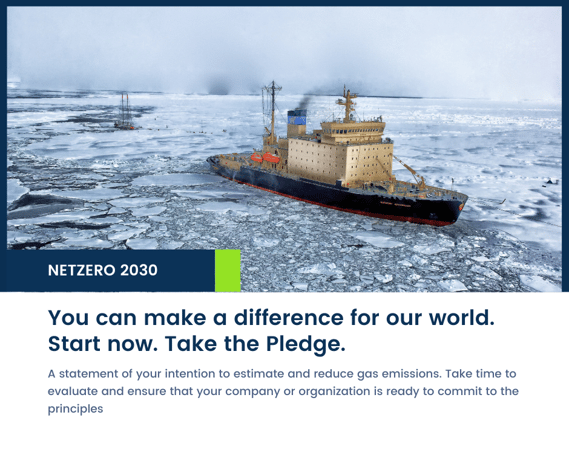 Steps for Your Call Center to Become a Net Zero Business

VIPdesk knows that we're all in it together when it comes to creating a sustainable planet. That's why if you're interested in joining us, we're offering these actions that have helped us on our journey to being a Net Zero 2030 business.
Find out your company's carbon output by using a free carbon calculator
Be certain everyone in your company is on-board, from C-Suite to team members
Integrate Net Zero strategies throughout your company
Think in terms of "reduce, reuse, recycle" wherever possible
Be transparent with your communication to inform all stakeholders including employees, customers, community members
Invest in carbon offsets to help you reach Net Zero
Finally, demonstrate accountability by pledging to reach a Net Zero goal through one of these United Nations' sanctioned organizations
To quote B Corps in discussing the urgency of climate change action, "As business leaders, we recognize these crises as threats to healthy markets and healthy businesses. As human beings, we recognize these crises as threats to our quality of life and the quality of life of our children and their children."

~VIPdesk.com~

========================================================

Ideas to Support Net Zero 2030

1) Sign the pledge: https://www.bcorpclimatecollective.org/join

2) Create an "Employee Handbook" about how to create a "greener" home office

3) Create simple video library for team members on (1) how to measure your home carbon footprint, (2) how to insulate your home (3) how to choose a green energy provider (4) how to choose an EnergyStar appliance, etc.

4) Create a "metric counter" of how much carbon VIPdesk saves each day; this could be displayed on the website home page

5) Have energy specialists do quarterly webinars for employees about how to improve the environment around their home, neighborhoods and communities