Customer Service Representatives - The Real Frontline Workers!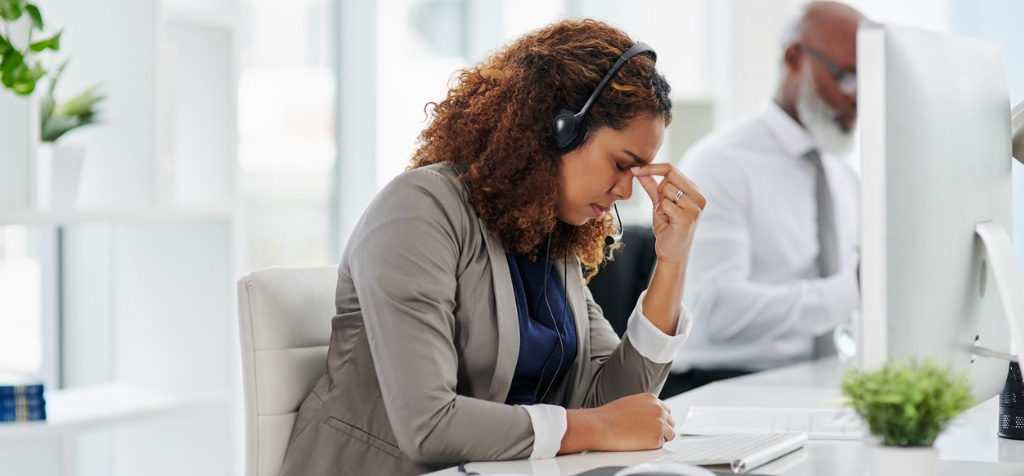 Customer Service Representatives - The Real Frontline Workers! How to Show Gratitude at a time it is most appreciated!
It would be an understatement to say that the past year was hard on everyone. Our daily lives were thrown into a state of uncertainty while a sense of unease settled around the world. According to Forbes over 22% of people say they are experiencing anxiety from dealing with COVID-19 and more than 18% worry about running out of money. As everything quickly switched to stay-at-home and online services, companies went into damage control and customer service began facing an unprecedented influx of customer inquiries that have continued to roll in like a tidal wave as we enter 2021. Customer Service reps worked tirelessly trying to handle the influx of inquiries and diffuse frustrations. On top of handling all the issues of consumers, they had to deal with their own personal problems that arose due to COVID-19. Customer Service reps around the world became critical frontline workers as businesses were forced to adjust to the new consumer climate. As hospitals reached peak capacity, call centers did too and representatives were simply overwhelmed.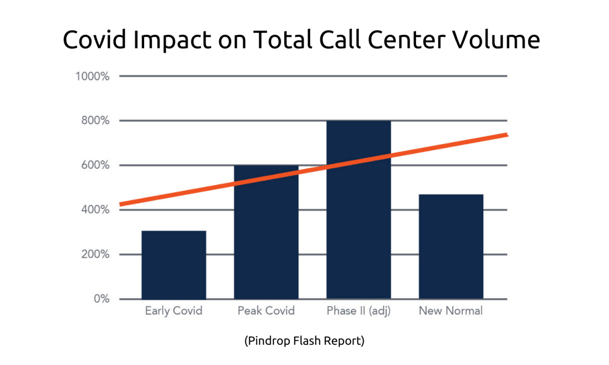 In the early stages of the pandemic overall call volume to contact centers climbed 300% in just days. The new normal period saw call centers experience a decline in call center volumes, but they are still substantially higher than the pre-COVID-19 levels. A recent Forbes study on consumer spending found that online shopping is the new normal with 30% of consumers planning to shop more online in the future. Over 37% of consumers say they prefer to satisfy their core needs while staying indoors — including working, virtually socializing, consuming media, and making essential retail purchases. KPMG's Global Consumer study found that personalized customer service and integrity are the number one pushers of loyalty and NPS as we move into 2021.
As we enter 2021, we have begun to see the lasting impacts that COVID-19 has had on daily business practices and operations. Specifically, customer service trends have rapidly changed and sped up to accommodate this shift to a "post" COVID-19 world. We saw available call center capacity drop 20% by the time we hit peak COVID-19. Call centers had to adapt and customer service representatives had to work overtime to turn things around and today we have nearly recovered 50% of the lost capacity.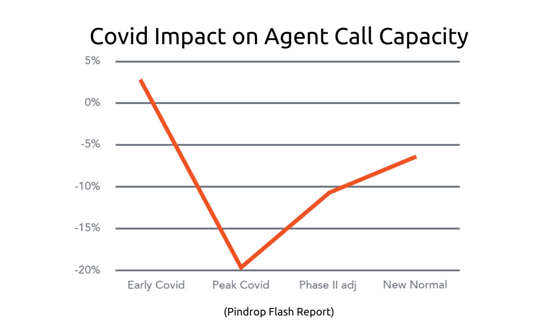 What does this mean for CX workers?
Customer service reps will likely see their record volumes continue to rise while companies recognize that getting customer service right is essential for getting an edge in 2021 forward. More pressure is put on the shoulders of customer service reps to improve the quality while unusually large volumes will continue to flood call centers.
We are all impacted by the current situation and we need to be there for one another now more than ever. Customer service representatives don't always get the recognition they truly deserve.
That's why we suggest that now during the week of Valentine's Day is a very good time to express some gratitude and appreciation for your Customer Service Representatives which not only became the lifeline for many brands but also for so many customers who saw their business and family life deteriorate due to the impact of the pandemic. Following are a few ideas of how you can express your support:
10 ways to show gratitude to your Customer Service Representatives:
1. Show Empathy: Remember that CX workers are also people like you who are just working a job. Treat them how you would want to be treated. CX workers have been slammed since the beginning of COVID-19 and it looks like that influx is here to stay.
2. Recognize Their Names: Greet your agent and use their name. Just like personalized cx experience is appreciated, personal interaction is a great touch to keep your convo friendly and more useful.
3. Be Thankful: Always thank your customer service agent – either for their time or for a job well done. Appreciation goes a long way. Focus on what the representative did for you, not what the company could not do due to policies.
4. Customer Feedback Matters: Remember to fill out any customer feedback surveys after good service or when prompted after an interaction. Recognition goes a long way for everyone and positive feedbacks help tremendously.
5. Social Media is King: Don't hesitate to leave a raving review on social media or on google.
6. You are One in a Long Queue: Remember that while you have been waiting, most likely, the person who speaks with you has helped hundreds of customers before you and is looking at a queue with many more waiting.
7. Be Time-Conscious: Try to make your conversation as brief as possible. Stretching out a call by repeating the same question over and over does not help anyone. If a customer service representative cannot help, ask for supervisor or show understanding and move on.
8. Put Yourself in Their Shoes: Change your perspective and put yourself in their shoes if you are ever finding yourself frustrated.
9. Don't Make it Personal: While you should treat your Customer Service representative as a friend, don't make it personal. The person trying to help you has a job and is representing the company policies – no need to make it personal.
10. Use Efficient Channels: If the wait time is long, don't make it longer. See if you can call back at a time which works better or use Chat as an alternative channel. Most likely you will get to a result much faster.
For other helpful ideas please sign up for our free (no fluff) blog series on "The New Normal" here: https://blog.vipdesk.com/blog
~VIPdesk.com~